Attention Knee Pain Sufferers! Free​ Workshop!
New Knee Pain Workshop Helps Local People Get Back to Normal Naturally, Without Unnecessary Pain Pills, Injections, or Surgeries
Thursday, Mar 12th
5:30 PM
100 Professional Blvd Daytona Beach, Florida 32114
Enter Your Info Below To Register For The Workshop

We value your privacy and would never spam you
Go​ to​ the​ Knee Pain​​ Workshop​ and​ Learn:
1

The Top 3 Causes of Knee Pain that can lead to a Knee Replacement and a long recovery. (One of them you won't believe…)

2

The #1 Single Biggest Mistake that Knee Pain sufferers make that can lead directly to surgery.

3

A sure-fire way to get your life back and pick the right treatment for the cause of your pain (and save you time and money.

4

What successful treatment and permanent relief look like without the side effects of unnecessary medications, injections or surgery.
Who​ is​ the​ Workshop​ For?
The​ Knee​ Pain​ Workshop​ is​ for​ people​ suffering​ with​ knee​ pain​ who​ are​ looking​ to​ feel normal​ again​ and​ heal​ naturally​ without​ medications,​ injections​ and​ surgery.
1

Are you afraid to move because you fear your knee might "give out"?

2

Do you find yourself taking Tylenol, Aleve or Advil just to get through the day?

3

Are you missing out on family time because of knee pain?

4

Have you changed the way you do everyday activities - like going up and down stairs or getting in and out of a car?

5

Do you try to just "keep going" but you feel limited in what you can do?

6

Do you feel worn out and held back because of your knee?
What Do Others Have To Say About The Knee Pain Workshop?
"The constant pain in my knee, calf and ankle made it difficult for me to walk, get out of a chair, squat, climb stairs, and even put on my own shoes. Upon unraveling the multiple areas of problems in my right leg, it was determined to have started following the total hip replacement surgery 7 years earlier which left my hip muscles very weak and allowed my knee to angulate inwards to a large degree. I needed a cane just to walk across the room. The thought of walking outside was daunting. Thanks to the great care from Sarah at Thomas PT I can now walk with NO KNEE PAIN and NO CANE!"
Gisela Schafer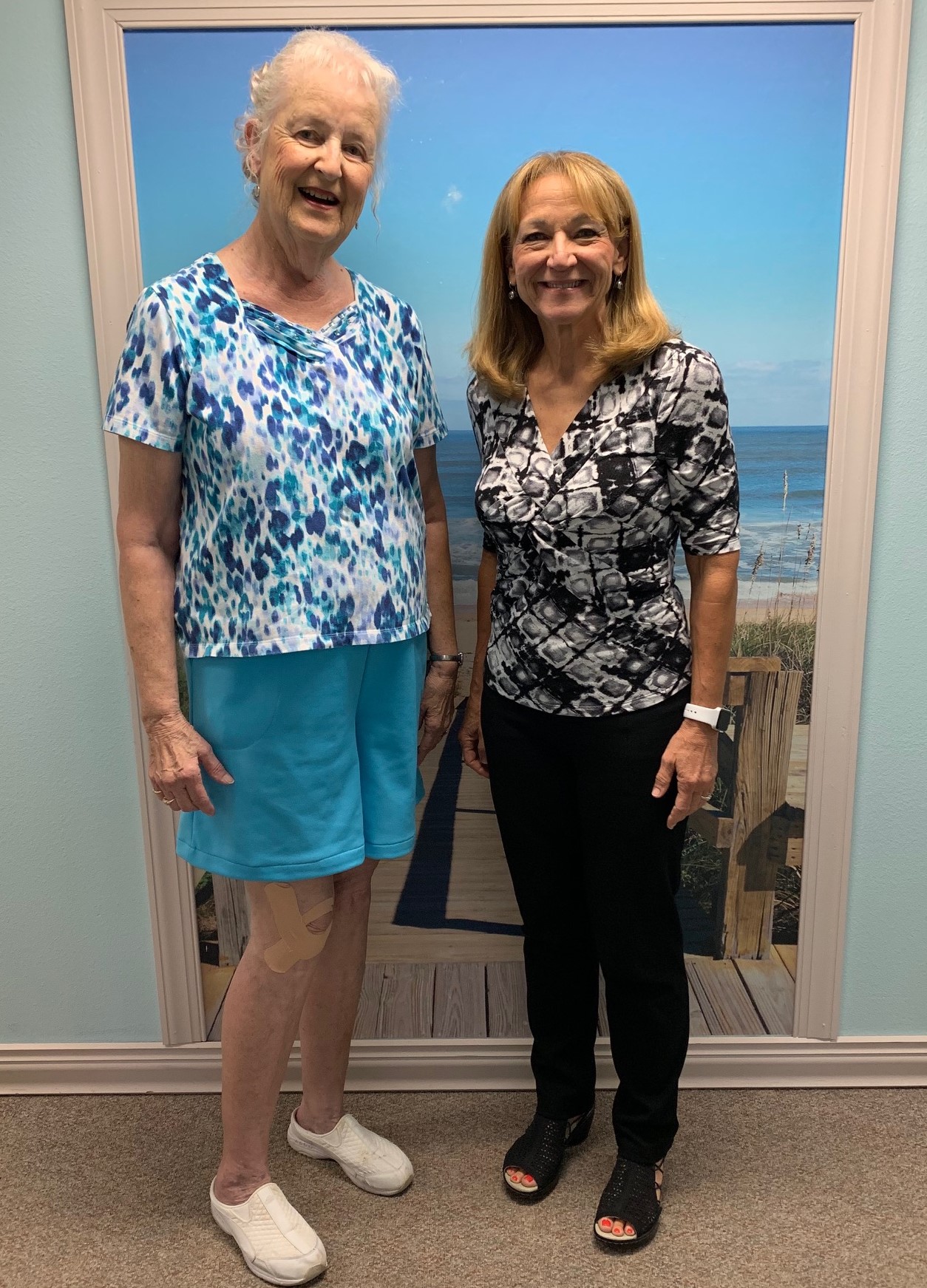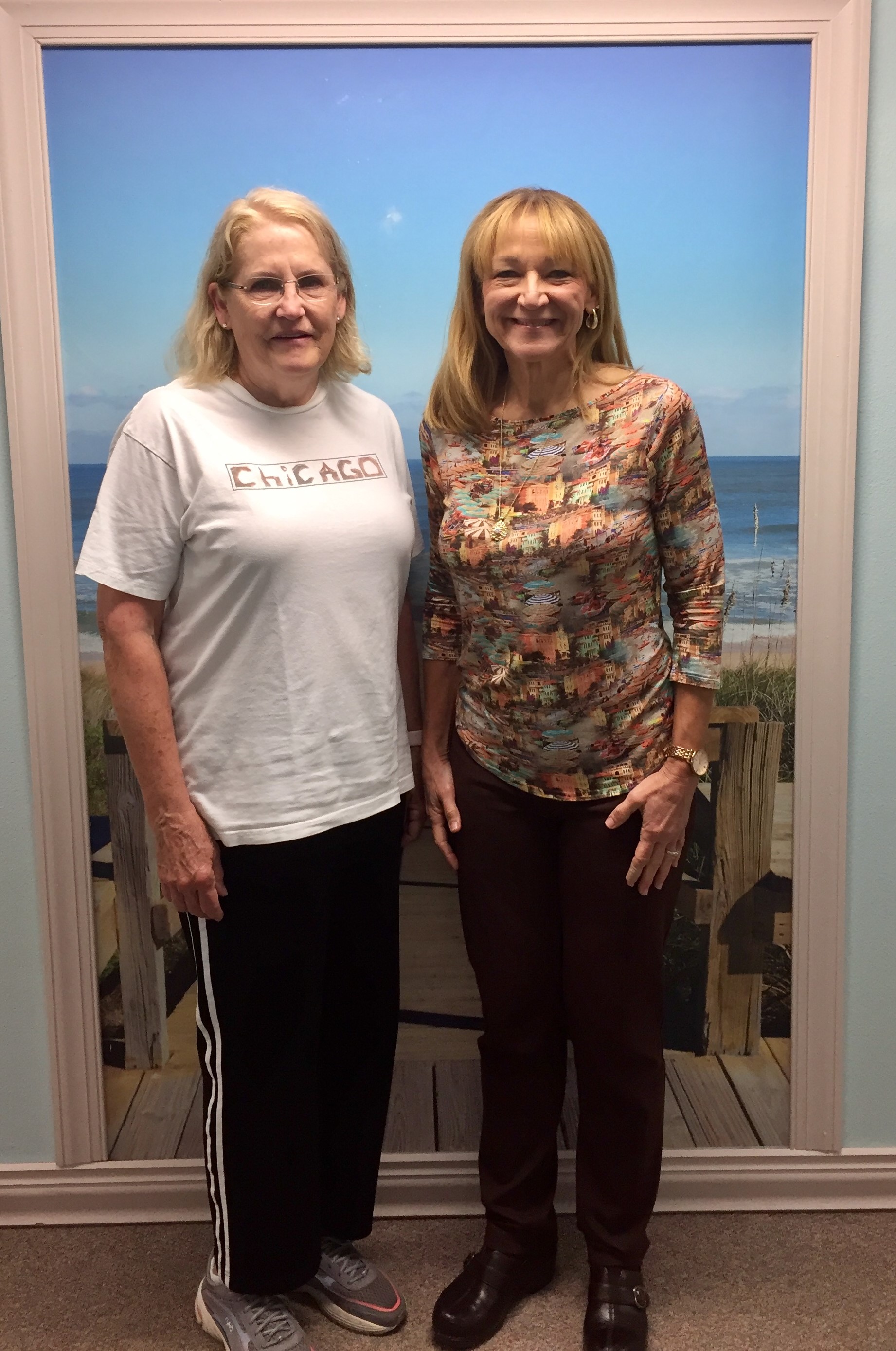 I had pain in both knees climbing the stairs that progressed to pain in the hip and thigh. Although I pushed myself to continue walking and doing normal chores – it became harder and more painful until the pain was waking me up at night. I could not believe how much better I felt after my FIRST appointment with Sarah Thomas. The soft tissue massage and basic exercises provided great relief immediately. I learned my pain wasn't from my hip or knee – it was from by back. We continued to add simple exercises that not only have eliminated my back and knee pain, but have made me feel more energized. I have learned so much about my body. I FEEL YOUNG AGAIN! I strongly recommend Thomas Orthopedic & Sports Physical Therapy!
Paula Gregory
After exhausting all options with level 9 knee pain, I started physical therapy with Sarah Thomas at Thomas Physical Therapy, and it should have been my first option! The hands-on work and taping have reduced my pain to levels 3-4 allowing me to resume more normal activities. The entire staff is wonderful especially Sarah who has done wonders. Thank you so much. I would give more stars if possible.
Jane Presley
We have limited spots available and space will fill up fast, so register now to avoid missing out.
Enter Your Info Below To Register For The Workshop

We value your privacy and would never spam you